Security Awareness Training
Digital Transformation and remote working has had a profound effect on staff access to data.
The shift to digital and remote working, accelerated by the COVID-19 pandemic has resulted in even more staff members, retained consultants and other stakeholders having access to sensitive digital information and data that needs to be protected.
Security Awareness Training is a key part of an enterprise security strategy that, in combination with other security controls and processes, help to keep a company's data and information protected and controlled.
The Layer 8 human firewall

It is sometimes said that employees and other stakeholders who have access to proprietary information and personal data are the last layer of protection for sensitive assets.
With Phishing and Ransomware attacks that target employees and key stakeholders, there has never been a more urgent need to change corporate cultures and thinking around information security.
Cyber security is everyone's problem.  Let's work together to boost your company's cyber-first culture.
Elasticito's world class Security Awareness offerings
Talk to Elasticito about implementing the very best enterprise Security Awareness programmes that include:
Assessing and benchmarking current levels of security awareness across all user communities in the company

Multi-channel security awareness content, delivered in conjunction with key internal stakeholder groups, like HR, Employee Training, and Internal Communications

Simulated Phishing tests

Constantly evolving content, available in different formats and in over 35 different languages
Elasticito is a Gold SANS Security Awareness Partner.
Fill out the contact form on this page to find out more and to understand how we might be able to augment or improve on your current security awareness programme.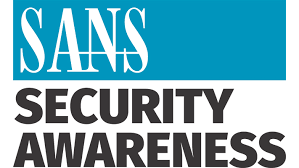 Find Out More
Got a project you want to discuss?