Cyber Risk Assessment and Analysis
Let Elasticito's team of cyber risk experts handle your vendor risk assessments
We have not yet come across a cyber risk or information security team that is not under-resourced and has time on their hands. Assessing third parties for the cyber risks that they might pose to your business is a critical, but additional task to add to the already full job-list of security and risk teams.
We combine the use of world-class technology tools and our team of cyber risk specialists to streamline the assessment and monitoring of vendor cyber risk assessments so that our customers can focus on delivering value back to their business stakeholders through accurate and up to date vendor cyber risk metrics.
Whether you are looking to outsource all third party cyber risk assessments or just part of your process, Elasticito is here to help.  You will be surprised how competitive our managed services fees are.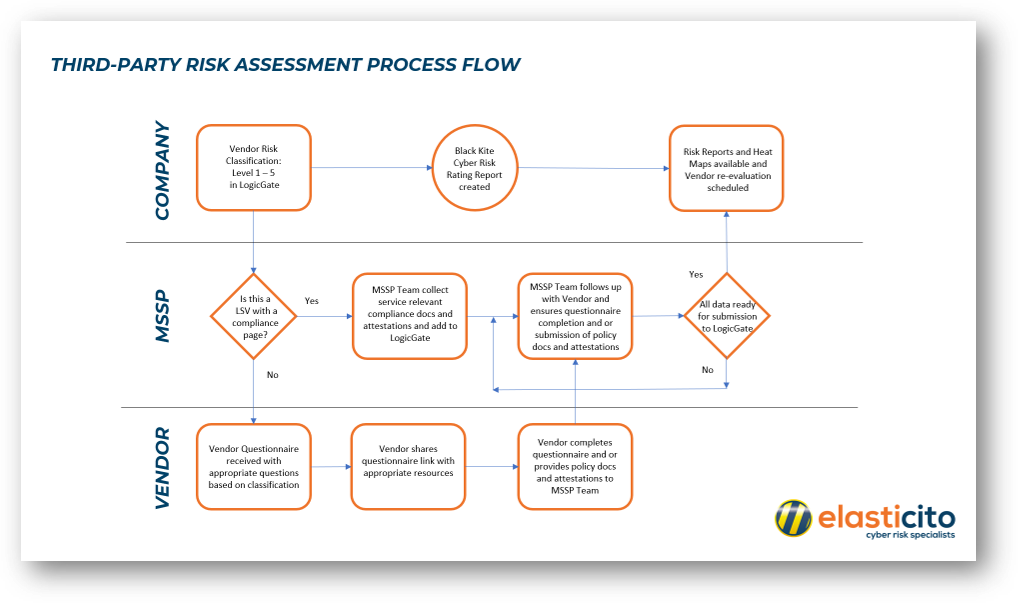 Ready to talk?
If you need expert help in managing your third party cyber risk programme, get in touch with us and we will be glad to design a service that best suits your needs and requirements for a fixed and predictable cost.
Find Out More
Additional Resources
Got a project you want to discuss?