Elasticito and Phinity Risk Solutions Forge a Dynamic Strategic Partnership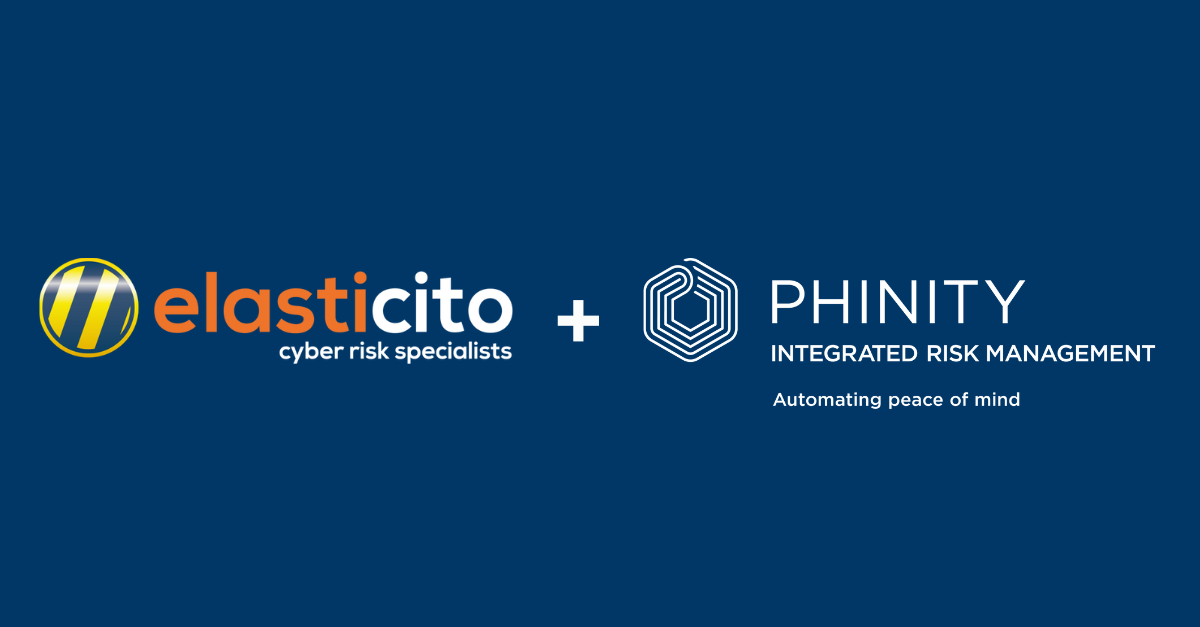 FOR IMMEDIATE RELEASE
Elasticito and Phinity Risk Solutions Forge a Dynamic Strategic Partnership
LONDON, 10 NOVEMBER, 2023 – Elasticito, a leading cyber security advisory and solution provider firm, and Phinity Risk Solutions, a prominent provider of integrated risk management services, are thrilled to announce a groundbreaking strategic partnership. This collaboration signifies a significant step in fortifying businesses' resilience against an ever-evolving threat landscape.
Elasticito, renowned for providing cutting-edge cyber security technologies, has joined forces with Phinity Risk Solutions, an industry leader in comprehensive risk management services. By leveraging their respective expertise and capabilities, the partnership aims to offer organisations a holistic and proactive approach to safeguarding their assets and data.
"The digital landscape is evolving at a rapid pace, and with it, the threats that organisations face. This partnership with Phinity Risk Solutions allows us to provide a comprehensive solution that covers both cyber security and risk management. Together, we will empower businesses to take a proactive stance against cyber threats, ensuring they are well-prepared for any challenges that may arise," said Andrew Brown, CTO of Elasticito.
Phinity Risk Solutions, with its proven track record in risk management, will complement Elasticito's range of cyber security solutions by integrating threat assessment and risk mitigation. This strategic alliance is expected to create a strong synergy that enables clients to manage and mitigate risks effectively while protecting their digital infrastructure from cyber threats.
"Protecting against cyberattacks that have been launched from third parties, such as suppliers and distribution partners, has become standard practice. Securing this defensive line is essential to safeguarding every organisation's ability to conduct business safely in our interconnected business world. That's why Phinity Risk Solutions and Elasticito, two of the leading cybersecurity and risk management experts, have joined forces to provide comprehensive protection and guidance to our customers," said Lee Bristow, Director of Phinity
The partnership represents a significant milestone in the ongoing mission of both Elasticito and Phinity Risk Solutions to provide top-tier cyber security and risk management solutions. Together, they will redefine the industry's standards and empower organisations to face future challenges with confidence.
About Elasticito: Elasticito is an advisory firm and solution provider of cyber security automation technologies that make it easier for companies to identify and manage the cyber risks that their business face. The company is dedicated to safeguarding organisations against emerging cyber threats and ensuring the security of digital assets.
About Phinity Risk Solutions: Phinity Risk Solutions is a trusted partner for integrated risk management services. With a focus on providing end-to-end risk assessment and mitigation solutions, the company helps organisations identify, analyse, and manage risks to protect their assets and reputation.
Media Contacts
Elasticito
Christie Streicher
CMO
christie@elasticito.com
Phinity Risk Solutions
Nomamedi Msolo
Sales Administrator
nomamedi@phinityrisk.com